---
Monuments to Individuals at Gettysburg
---
The monument to Colonel George Ward is south of Gettysburg on Emmitsburg Road in the field north of the Codori farm buildings. (39.812239° N, 77.238737° W; Google map; Tour map: Emmitsburg Rd. – Codori Farm)
The monument to Ward's 15th Massachusetts Infantry is 250 yards to the east.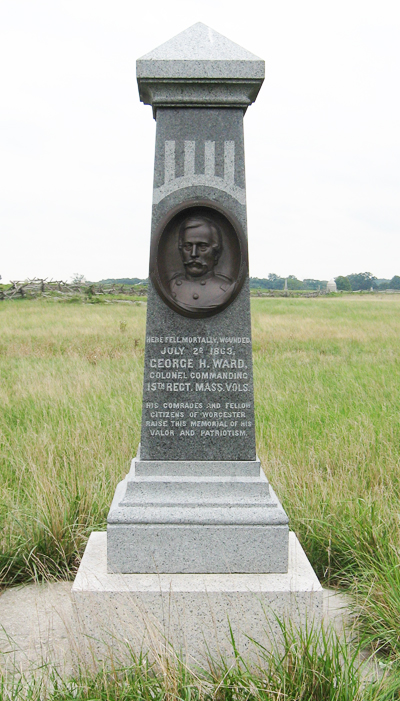 From the front of the monument:
Here fell, mortally wounded
July 2d 1863
George H. Ward, Colonel Commanding
15th Mass. Vols.
His comrades and fellow
citizens of Worcester
raise this memorial of his
valor and partiotism.
From the rear:
1st Brig. 2nd Div.
2nd Army Corps.